Toskani
Regular price
Sale price
$65.00 USD
Unit price
per
Sale
Sold out
The Anti Ageing + HA (Hyaluronic Acid) ampoules is an intensive care product for daily use.
It contains probiotics, functional peptides, growth factors and hyaluronic acid which help to reduce and prevent the signs of ageing.

Firms and provides instant and long-lasting hydration. Provides firmness and brightness to the skin of your face, softening wrinkles and the signs of fatigue. The face will appear younger, moisturised, firm and bright.
Indications
▪ Wrinkles
▪ Sagging
▪ Dull skin
▪ Dehydrated skin
▪ Mature and aged Skin (+ 35 years old)
Actions
Long term
▪ Deep hydration of the skin
▪ Reduces and prevents the signs of ageing
▪ Improves the general appearance of the skin
Short term
▪ Moisturises the skin
▪ Provides brightness and firmness
▪ Reduces the signs of fatigue
Frequency of application
▪ Once a day in the morning
Skin type
▪ All skin types
Warnings and Cautions for Use
▪ Cosmetic product for topical use
▪ Do not inject
▪ Avoid contact with the eyes and mucous membranes when using these products
▪ Protect from direct light
▪ Store within the temperature range given
▪ Do not use if the package is damaged
▪ Once the package is open, throw away all unused contents
Ingredients
Active agents
Encapsulation systems (Liposomes)
▪ liposomes are spherical lipid systems with a
composition similar to the cell membranes, which
allow active agents to be stored inside them
▪ biomimetic composition
▪ restore the protective barrier of the skin as they
maintain its hydration and prevent transcutaneous
water loss
▪ capable of releasing encapsulated active agents in
the deepest layers of the skin
▪ prevent degradation of the active agents
▪ increase the effectiveness of the active agent,
since it arrives untouched at the target layer of the
skin
Probiotic (Bacillus Ferment)
▪ enzymatic exfoliant
▪ removes dead cells, giving the skin a soft texture
▪ promotes cell regeneration
Hyaluronic Acid
▪ contains medium and low molecular weight
hyaluronic acid, helping to obtain long-lasting and
instant action results
▪ provides volume and promotes epidermal
hydration
▪ reduces the appearance of fine lines and wrinkles
▪ activates fibroblast function and collagen
synthesis, bringing elasticity and firmness to the
skin
▪ induces the synthesis of various skin growth
factors, slowing down natural ageing processes
Functional peptides
(Acetyl-Hexapeptide-8)
▪ prevent wrinkle formation and soften existing
wrinkles through muscle relaxation
Growth factors
[IGF1 (SH-Oligopeptide-2), FGF (SHPolypeptide-1), EGF (SH-Oligopeptide-1)]
▪ growth factors are proteins which join onto their
own receptors on the cell membrane
▪ they activate cell proliferation and differentiation,
cell migration and gene expression
▪ they inhibit apoptosis
▪ they increase the Extracellular Matrix by promoting
the synthesis of collagen, elastin, laminin,
fibronectin and hyaluronic acid
Share
View full details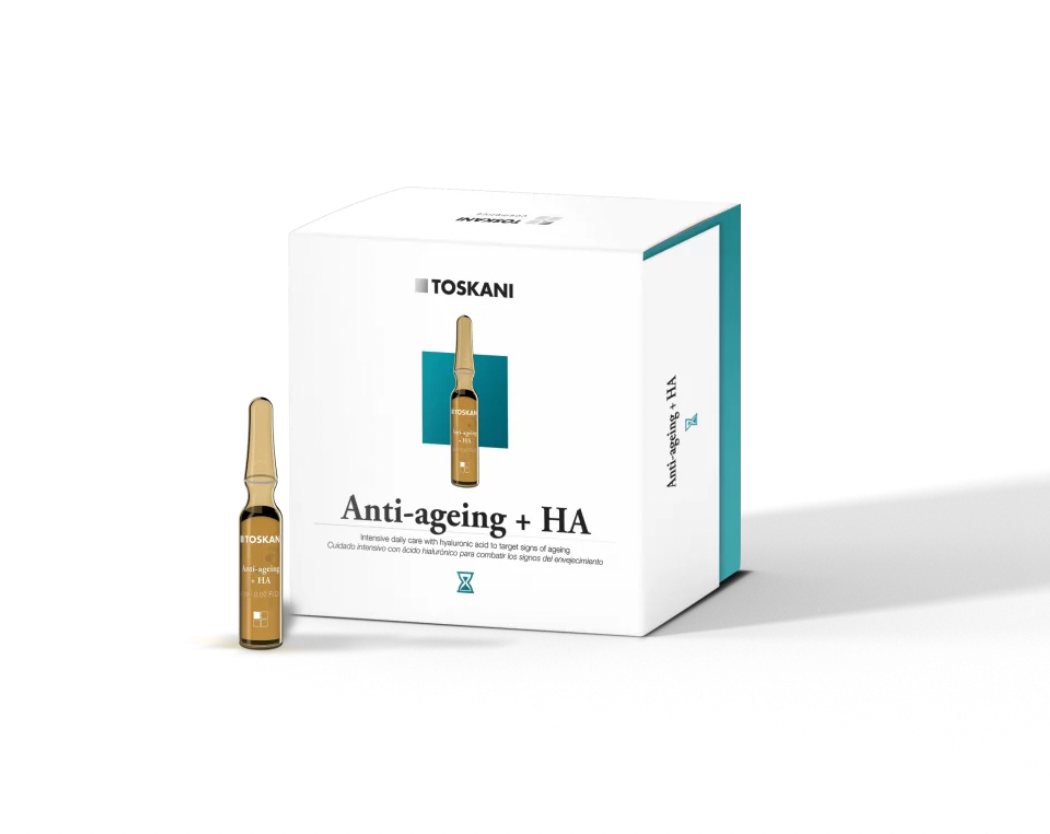 FAQ's
Which products are suitable for my skin?

If you're not sure what your skin type is or what products to buy, please email us on info@hannahcurlitabeauty.com and we will be more than happy to book you a skin analysis and consultation.
How long is delivery?

We aim to ship within 24 hours. Delivery is 2-5 business days depnding on courier logistics (eg strike or industrial action)
Do skin care products expire?

Yes they do. There will be a little tub on the back label with the amount of months on. It's that number of months from the date you open your product.