Allergy & Intolerance
Regular price
Sale price
$95.00 USD
Unit price
per
Sale
Sold out
Suffering from bad skin, acne, rosacea, hair loss and undiagnosed symptoms and unsure if they are an allergy or intolerance? Health starts from within. 
Our Exclusive Test assesses 975 food, non-food, nutrition, metals toxicity, gut biome and hormonal balance items and combines them into one easy to understand report. Get the full-body analysis you've been looking for.
TESTING: Our test requires a few of your hairs in order to provide results. 
If you book to have this done in clinic, please click here to book your appointment to do so.
Discover if food intolerances are the causes of your symptoms in this fast and easy-to-use intolerance test. Use the results to help you eliminate triggers and adjust your diet. 
 The UKCA and CE markings are labels to display that our blood kits comply with regulatory requirements.
Sensitivity testing can offer a cost-effective and non-invasive alternative to Allergy testing and Intolernace testing
*Please note that a blood sample test is more accurate than hair sensitivity sample 
How To Do the Test.
1. Fill in the submission form
Please carefully enter the details of every person to be tested then insert these into the return envelope.
2. Take a hair sample

Please carefully take 3 or 4 strands of Head or Body hair and place into a small self sealing bag.
Samples can either be taken from the root by brushing the hair backwards and collecting the strand or by carefully cutting the hair as close to the root as possible.
NOTE: Any samples not received in a self sealing bag will be rejected as a sample due potential contamination. It is easier to do your test in clinic where bags will be provided. 
3. Put in the post
Please print our which will be emailed directly to you after your purchase is complete and fill out with the patients details and your order number.
NOTE: It is important to make sure you have the correct order number for us to track your sample. These can be found on your sales invoice email.
4. Get your results
We aim to send your results by email within 10-12 working days of receipt of your sample to our lab.
What is tested? 

FOOD SENSITIVITY ITEMS
A
Abalone
Absidia
Acai Berry
Acerola
A-Lactalbumin
Agar
Ale
Alfalfa
Almond
Alternaria
Amaranth
Anchovy
Aniseed
Annatto
Apricots
Arborio rice
Arrowroot
Artichoke
Asparagus
Atlantic Salmon
Aubergine
Avocado
Ayran
B
Bacon
Balmain bug
Bamboo Shoot
Banana
Baobab
Barberry
Barley
Barley grass
Barramundi
Basidiomycetes
Basil
Basmati rice
Bass
Bay Leaf
Beef
Beef Jerky
Beets
Bell Pepper
Bilberry
Bipolaris
Black Beans
Black Chokeberry
Black-eyed peas
Black Pepper
Black Trumpet Mushrooms
Blackberries
Blackcurrants
Blackfish
B-Lactoglobulin
Blue cod
Blueberry
Bonito
Boysenberries
Braeburn apple
Brazil nut
Bread
Bread, white bread
Bream
Brill
Broccoli
Brown bread
Brussels sprout
Buckwheat
Buffalo
Butterfish
Bulghur
Button Mushroom
C
Cabbage (Green)
Cabbage (Red)
Cabbage (White)
Caffeine
Callop
Camomile Tea
Candlenut
Canola oil
Capers
Capsicum Green
Capsicum Red
Capsicum Yellow
Carambola
Caraway
Cardamom
Caribou
Carob
Carp
Carrot
Casein
Cassia bark
Caigua
Callaloo
Cashew nut
Catfish
Cassava
Cauliflower
Cayenne pepper
Celery
Celeriac
Celtuce
Chamomile
Champagne
Chanterelle Mushrooms
Chayote
Cherries
Chia seed
Chicory
Chicken
Chicken Of The Woods Mushrooms
Chickpea
Chive
Chlorella
Cider
Cinnamon
Clams
Clementine
Clotted Cream
Clove
Cockle
Coconut oil
Cod
Coffee
Coffee Decaf
Coffee substitute made from barley
Condensed milk
Coriander
Corn oil
Corn Syrup
Cornish Game Hen
Cottage Cheese
Cottonseed oil
Crab
Cranberries
Crayfish
Cream
Cream Cheese
Cremini Mushrooms
Cress
Crocodile
Cumin
Curry leaves
Curvularia
Cuttlefish
D
Dab
Date Palm
Daikon
Delicata
Dill
Diphyllobothrium latum
Dogfish
Dorado
Dover sole fish
Dragon Fruit
Dublin Bay Prawn
Duck
Durian
E
E 100 Curcumin
E 101 Riboflavin
E 102 Tartrazine
E 104 Quinoline yellow
E 110 Sunset yellow FCF
E 120 Cochineal, carminic acid, carmine
E 1200 Polydextrose
E 122 Carmoisine
E 123 Amaranth
E 124 Ponceau 4R
E 125
E 127 Erythrosine
E 128 Red 2G
E 129 Allura red AC
E 131 Patent blue V
E 132 Indigo Carmine
E 133 Brilliant blue FCF
E 140 Chlorophylls and chlorophyllin
E 141 Chlorophylls
E 142 Green
E 143
E 150 a Caramel
E 151 Brilliant black BN, black PN
E 1520 Propylene Glycol
E 153 Vegetable carbon
E 154 Brown FK
E 155 Brown
E 160 a Carotene
E 160 b Annatto, Bixin, Norbixin
E 160 c Capsanthin, Capsorubin
E 160 d Lycopene
E 160 e Beta
E 160 f
E 162 Beetroot red
E 163 Anthocyanins
E 170 Calcium carbonate
E 172 Iron oxides, iron hydroxides
E 200 Sorbic acid
E 210 Benzoic acid
E 220 Sulphur dioxide
E 222 Sodium hydrogen sulphite
E 223 Sodium metabisulphite
E 249 Potassium nitrite
E 250 Sodium nitrite
E 251 Sodium nitrate
E 252 Potassium nitrate
E 260 Acetic acid
E 261 Potassium acetate, salt of acetic acid
E 270 Lactic acid
E 280 Propionic acid
E 297 Fumaric acid
E 300 Ascorbic Acid
E 302 Calcium L-ascorbate
E 306 Natural tocopherols
E 320 Butylated hydroxyanisole
E 322 Lecithin
E 325 Sodium lactate
E 327 Calcium lactate
E 330 Citric acid
E 333 Monocalcium citrate, Dicalcium, Tricalcium
E 334 tartaric acid , tartaric acid
E 340 Dipotassium Phosphate
E 341 Monocalcium phosphate, Dicalcium, Tricalcium
E 404 Calcium alginate, Alginate
E 406 Agar
E 407 a Eucheuma algae, treated
E 407 Carrageenan
E 410 Locust bean gum, carob gum
E 412 Guar gum
E 414 Gum Arabic
E 415 Xanthan gum
E 420 Sorbitol, Sorbitol syrup
E 421 Mannite
E 422 Glycerine
E 435 Polyoxymethylene-sorbitan-monostearate
E 440 Amidated Pectin
E 441
E 444 Sucrose-acetate-isobutyrate
E 452 Polyphosphate
E 460 Cellulose, microcrystalline cellulose, cellulose powder
E 461 Methylcellulose
E 465 Ethyl methylcellulose
E 466 Carboxymethylcellulose, sodium carboxymethyl c
E 470 Sodium, potassium and calcium salts
E 479 Thermo-oxidised soya oil
E 481 Sodium stearoyl-2-lactylate
E 500 Sodium carbonate, Sodium hydrogen carbonate, Sodium sesquicarbonate
E 508 Potassium chloride
E 509 Calcium chloride
E 541 Sodium aluminium phosphate, acidic
E 542 Edible Bone phosphate
E 552 Calcium silicate
E 620 Glutamic acid
E 621 Monosodium glutamate, Sodium glutamate
E 622 Monopotassium glutamate, Potassium glutamate
E 623 Calcium diglutamate, Calcium glutamate
E 627 Sodium guanylate, Guanylate
E 631 Disodium ionisate, Ionisate
E 635 Disodium 5'-ribonucleotide
E 901 Bees wax, white and yellow
E 902 Candelilla wax
E 903 Carnauba wax
E 904 Shellac
E 924 b
E 924 Potassium Bromate
E 925 Chlorine Dioxide
E 927 Carbamide
E 951 Aspartame
E 954 Saccharin
E 965 Maltitol, Maltitol syrup
Earl Grey Tea
Eel
Egg
Egg white
Egg yolk
Elderberry
Emu
Endive
Enoki Mushrooms
Epicoccum purpurascens
Evaporated milk
F
Fenugreek
Fiddlehead
Finger lime
Five Spice
Flaxseed
Flounder
Fresh Fennel
Frisee
Fructose
Fuji apple
Fusarium
G
Gala apple
Galanga
Galia Melon
Garlic
Gemfish
Geotrichum candidum
Ghee
Giant Puffball Mushrooms
Gin
Ginger
Gluten
Goat
Goat's Milk
Goji Berries
Golden Berries
Golden Delicious apple
Goose
Granary Bread
Granny Smith apple
Grapefruit (Pink)
Grapefruit (Yellow)
Grapes (Red)
Grapes (White)
Grayling
Greenland halibut
Grouper
Grouse
Guava
Guinea Hen
H
Habanero
Haddock
Hake
Halibut
Ham
Hazelnuts
Hedgehog Mushrooms
Hemp seed
Herring
Horse
Horseradish
Huss
Hydrolysed vegetable protein
I
Incaberry
Iceberg Lettuce
Ilish
Indian white prawn
Invert Sugar Syrupv
Iodine
J
Jackfruit
Jalapeno
Jasmine Tea
Jazz apple
Jerusalem artichoke
Jewfish
Jicama
John Dory fish
Jujube
Juniper Berries
K
Kale
Kangaroo
Kefir
Kaffir Lime Leaves
King Oyster Mushrooms
King prawn
Kingfish
Kipper
Kiwis
Kohlrabi
Kokum
Kombucha
Koshihikari ricev
Krill
Kumquat

L

Lactose
Lager
Lamb
Lamprey
Langoustine
Langsat
Leek
Lemon sole
Lemons
Lime
Lingcod
Lingonberry
Lion's Mane Mushrooms
Lobster
Longan Fruit
Luffa
Lumpfish
Lychee

M

Macadamia Nuts
Mackerel
Mahi-mahi
Maitake Mushrooms
Malabar Chestnut
Mangel-wurzel
Mango
Mangosteen
Maple Syrup
Rapeseed Oil
Marionberry
Marjoram
Marron
Marshmallow Tea
Matsutake Mushrooms
Meyer Lemon
Meat Gelatine
Megrim
Millet
Mint
Miso
Mongongo nut
Monkfish
Moose
Morel Mushrooms
Mulberries
Mullet
Mulloway
Mushrooms
Mussels
Mustard
Mutton

N

Nectarine
Nettle
Nutmeg

O

Oca
Octopus
Okra
Olive Oil
Olives
Olives
Onions
Oolong tea
Opossum
Orange roughy
Oranges
Ostrich
Oyster
Oyster Mushroom

P

Palm oil
Papaya
Paprika
Parrotfish
Partridge
Passionfruit
Patagonian toothfish
Patna Rice
Patty pans
Peanut Oil
Peanuts
Pears
Peas
Pecan nuts
Peppermint oil
Perch
Persimmons
Pheasant
Phthirus pubis
Pigeon
Pike
Pilchard
Pili Nut
P
Pine Nut
Pineapple
Pink Lady apple
Pistachio
Plaice
Plums, damsons
Pollack
Pomegranate Seeds
Pomelo
Pomfret
Poppy Seed
Porcini Mushrooms
Pork
Port wine
Portobello Mushroom
Pout
Prawns
Prosecco
Pumpkin
Pumpkin Seed
Purslane
Q
Quail
Quark
Quince
Quinoa
R
Rabbit
Radicchio
Radish
Raki
Rambutan
Rapini
Raspberries
Red Kidney Bean
Red Snapper
Red Wine
Reishi Mushrooms
Rhodotorula
Rhubarb
Roach
Rockfish
Rooibos tea
Rose Apples
Rose Wine
Rosemary
Rum
Rye
S
Safflower seed oil
Sake
Sage
Salak
Salsify
Sambuca
Sapodilla
Sapote
Sardine
Satsuma
Scallop
Sea cucumber
Sea Trout
Seitan
Sesame Oil
Sesame Seed
Shad
Shallots
Shark
Shimeji Mushrooms
Shitake Mushroom
Shrimps
Sild
Skate
Skipjack tuna
Smoked herring
Snake
Snook
Sodium Chloride/Salt
Sodium Citrate
Sole
Sourdough
Soursop
Soy sauce
Soya Bean
Soybean oil
Spelt
Spelt Bread
Spirulina
Sprat
Squab
Squid
Squirrel
Starfruit
Star Apple
Stilton
Stout
Strawberries
Sugar, Brown
Sugar, white
Sumac
Sunflower oil
Sunflower Seeds
Sweet Freedom
Sweet Potatoes
Sweetcorn
Swordfish
T
Tangelo
Taro
Tatsoi
Taurine
Teff
Tempeh
Tequila
Teraglin
Thai Chili
Thai Eggplant
Thyme
Tilefish
Tomatillo
Tomato
Trout
Tuna
Turbot
Turkey
Turmeric
Turnip
Turtle
U
V
Vanilla
Vanillin sugar
Veal
Venison
Viili
Vine leaf
Vodka
W
Walnuts
Wakame
Wasabi
Watercress
Watermelon
Wattleseed
Wheat
Wheatgrass
Wheat flour
Wheat, ground
Whelk
Whey Protein
White pepper
White tea
White wine
Whitebait
Whiting
Winkles
Wolffish
Wood Blewit Mushrooms
Y
Yacon
Yeheb nut
Yerba mate tea
Ymer
Yogurt
Yucca
Z
NON-FOOD SENSITIVITY ITEMS
A
Acetone
Acremonium
African grey parrot
Alpacas
American beech
American sycamore
Angora Wool
Anisakis
Artemisia Salina
Arthrinium phaeospermum
Ascaris
Ascomycete
Ash
Aspergillus Niger
Atrazine
Aureobasidium pullulans
Avobenzone
Azodicarbonamide
B
Balsam Plant
Barley
Bearded Dragon
Bedbug
Bee
Benzaldehyde
Bigtooth aspen
Birch
Black Ash
Black Cherry Tree
Boric acid
Brassica Napus
Broad-leaved dock
Budgerigars
Bullet Ant
Burdock
Butylparaben
C
Calcium hypochlorite
Calluna
Camels
Camphor
Canaries
Candida
Canvas
Carrageenan
Carbon Black
Cashmere Fabric
Catchweed
Cats
Cattle
Chaetomium
Chicken
Chicken Feathers
Chinchilla
Chlorine
Chrysosporium
Cladosporium
Clover
Cobalt chloride
Cocamidopropyl betaine
Cockatoo
Cockroach
Colonial bent grass
Cotton
Currant bush
D
Dandelion
Deer Epithelium
Demodex / Eyelash mites
Dibutyl Phthalate
Diethanolamine
Dioxane
Dimethicone
Dimethyl fumarate
Disperse blue 106
Dog Serum Albumin
Donkeys
Dreschlera
Duck feathers
Dust
E
E 504 Magnesium carbonate, M-hydrogen carbonate
E 551 Silicon dioxide
E 553 a Magnesium silicate, Magnesium trisilicate
Earwigs
Elder
Ethylparaben
European lime
F
False acacia
Ferrets
Fiberglass
Fire ant
Fireweed/Great willow herb
Flax/Linen Fabric
Fleas
Formaldehyde
Frog
G
Gecko
Gerbil
Glycerine
Glycol distearate
Goats
Goose feathers
Guinea pigs
H
Hamsters
Hawthorn
Hedgehogs
Homosalate
Hop
Hornet
Horse Bot Fly
Horses
House dust mite
Hydrated Silica
Hydroquinone
Hydroxyethyl Cellulose
Hymenolepis diminuta
I
J
Japanese Cedar
Japanese Millet
Jute Fabric
K
L
Laburnum
Lamé Fabric
Lanolin
Leather
Lilac
Limonene
Linden Tree
Liquorice
Llamas
Lupine
Lycra
M
Macaw
Maize
Meadow fescue
Meadow fox tail
Methylene diphenyl diisocyanate
Methylparaben
Metorchis conjunctus
Mice
Modal
Mohair Fabric
Mosquito
Moths
Mucor
Mulberry
Muriatic acid
N
Naphthalene
New Belgian Aster
Nylon
O
Oak (Quercus robur)
Oats (Avena sativa)
Octisalate
Oxybenzone
P
Papulaspora Preuss
Paecilomyces
Paper wasps
Paraphenylenediamine
Peanut plant
Pediculus humanus capitis
Pediculus humanus corpus
Penicillium
Phoma
Pigeon Droppings
Pigs
Pillbugs/ Woodlice
Pine, Scottish
Pinworm / Threadworm
Pithomyces
Polyester
Polyethylene glycol
Polytetrafluoroethylene
Potassium dichromate
Propylparaben
Q
R
Rabbits
Ragweed
Rats
Rayon Fabric
Red Berry
Ribwort
Rubber
S
Sarsaparilla
Sassafras tree
Schistosoma
Sheep's wool
Silk Fabric
Snake
Sodium citratev
Sodium hexametaphosphate
Sodium laureth sulfate
Sodium perborate
Sodium percarbonate
Sorbitol
Spirometra erinaceieuropaei
Stachybotrys
Stemphylium
Stinging nettle
Stink Bugs
Storage Mite
Streptomycin
Styrene
Suede
Sulforaphane
Sugar glider
Sugar Maple
Sweet vernal grass

T

Taenia saginata
Taenia solium
Termites
Thistle
Tick
Toad
Toluene
Tortoise
Triatomine bugs
Trichinella spiralis
Trichobilharzia regenti
Trichodermav
Triclosan
Trisodium phosphate
Tetrapotassium pyrophosphate
Trichoderma
Tulip
Tumbleweed
Turkey
Turtle

U

Ulocladium

V

Velvet
Velvet grass
Verticillium
Viscose

W

Wallemia
Wallflower
Walnut tree
Wasp
Weasel
Wheat
Wintergreen
Wool
Wormwood
Wucheria bancrofti

X

Xanthan gum
METAL ITEMS
Aluminium
Arsenic
Barium
Beryllium
Bismuth
Borate
Cadmium
Caesium
Cerium
Chromium
Cobalt
Copper
Fluorine
Germanium
Gold
Holmium
Indium
Iridium
Iron
Lead
Lithium
Manganese
Mercury
Molybdenum
Nickel
Palladium
Platinum
Radium
Rhenium
Rhodium
Rubidium
Ruthenium
Samarium
Silicon
Silver
Strontium
Sulphur
Tantalum
Tin
Titanium
Tungsten
Vanadium
Zinc
Zirconium
NUTRITIONAL IMBALANCES
Acidophilus
Alpha Lipoic Acid
Ascorbic acid
Betaine anhydrous
Bio-flavonoids
Bromelain
Carotenoids
Chromium
Creatine
Docosahexaenoic acid
Eicosapentaenoic acid
Ellagic acid
Fibre
Flavonoids
Folate
Folic acid
Formic acid
Gallic acid
Genistein
Iron
Iso-Flavonoids
Inositol
Lactoferrin
Lactic acid
L-Carnitine
Lignans
Lutein
Lycopene
Magnesium
Malic acid
Manganese
Nicotinic acid
Nucleic acid
Omega 3
Omega 6
Oxalic acid
Pantothenic acids
Para Aminobenzoic acid
Phytosterols
Polyphenols
Pro-anthocyanidins
Pyridoxine
Salicylic Acid
Saponins
Sulforaphane
Tannins
Tartaric acid
Uric acid
Zeaxanthin
GUT BIOME ITEMS
Acidophilus Bifidus
Bacillus Coagulans
Bifidobacterium Bifidum
Fructooligosaccharides
Lactobacillus Reuteri
Galactooligosaccharides
Lactobacillus Acidophilus
Escherichia Coli
Streptomyces
Streptococcus Faecium
Streptococcus Thermophilus
Xylooligosaccharides
HORMONAL IMBALANCE
Follicle Stimulating Hormone
Luteinizing Hormone
Oestradiol
Testosterone
Thyroid Stimulating Hormone
Thyroxine
Triiodothyronine
DIGESTIVE HEALTH AND METABOLISM ANALYSIS
Amylase
Bile Salts
Calprotectin
Diamine oxidase
Elastase
Enterokinase
Hydrochloric Acid
Lipase
Pepsin
Trypsin & Chymotrypsin
Share
View full details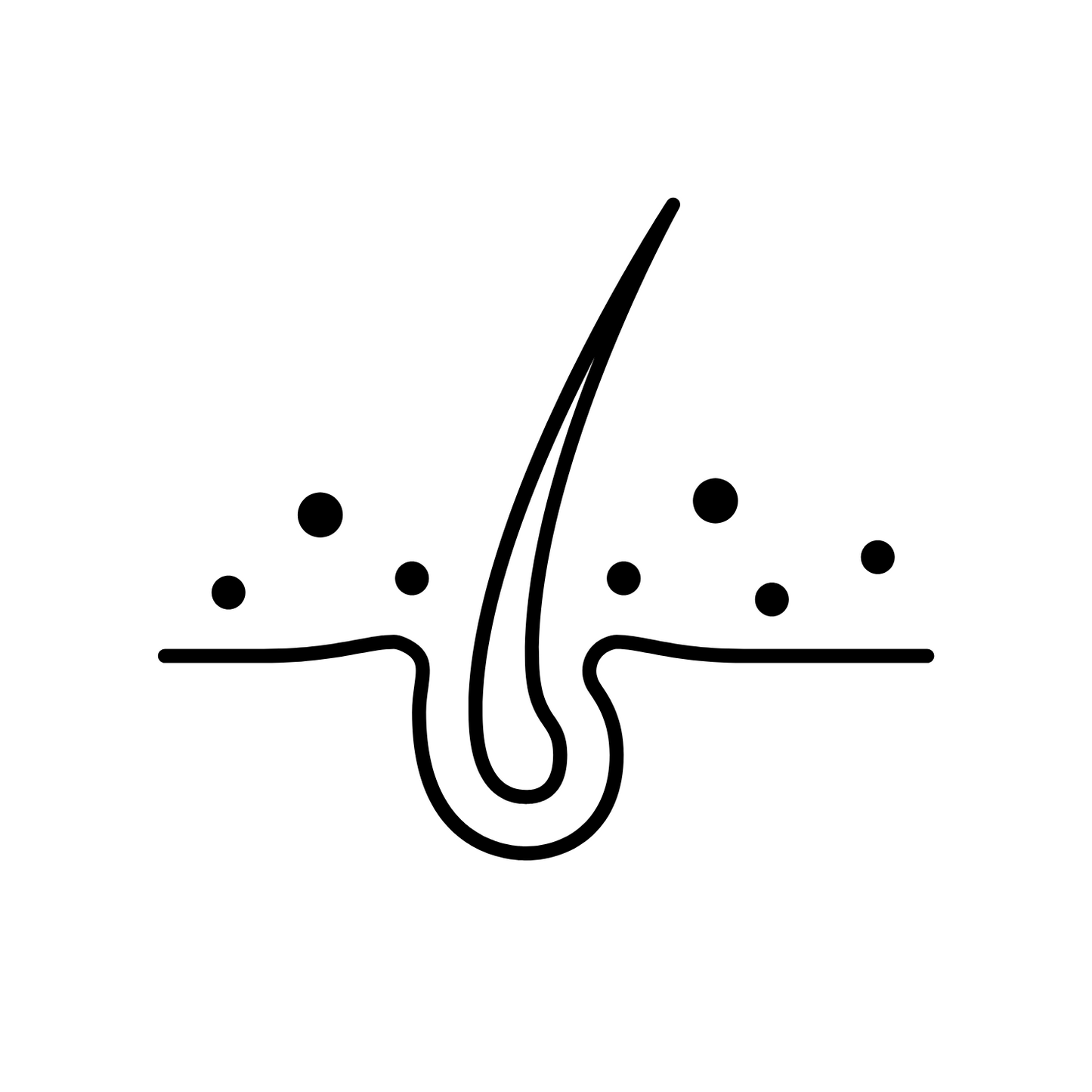 FAQ's
Which products are suitable for my skin?

If you're not sure what your skin type is or what products to buy, please email us on info@hannahcurlitabeauty.com and we will be more than happy to book you a skin analysis and consultation.
How long is delivery?

We aim to ship within 24 hours. Delivery is 2-5 business days depnding on courier logistics (eg strike or industrial action)
Do skin care products expire?

Yes they do. There will be a little tub on the back label with the amount of months on. It's that number of months from the date you open your product.